Kindergarten is a critical component of a child's education journey as it serves as a foundation for their future success. It's no surprise that in Hong Kong, there were over 150,000 students enrolled in kindergarten in 2021/2022. It provides an opportunity for children to develop social, emotional, cognitive, and physical skills, while giving them a taste of what it's like to go to school, make friends, and interact with teachers. This article will go through some crucial tips to help you prepare your child for their first day of kindergarten to make their transition as smooth as possible. 
Tips to get your child ready for kindergarten
Follow these simple tips before starting school to help make the first day of kindergarten a positive experience for you and your child.
Establish clear bedtime and morning routines
Establish a clear daily routine for your child that mimics their school routine a week before the first day of school. For example, if school starts at 9am, your child may need to be in bed by 9:30pm and wake up by 7:30am. If school lunch is from 12:30 to 1:30, you can also begin to implement that into their daily routine. Routines not only help your child prepare for kindergarten, they will also help them regulate big feelings as they know what to expect throughout the day. 
Practice self-care skills
Brush up on key self-care skills like using the toilet, good hygiene practices, and getting dressed to prepare for the first day of kindergarten. These little accomplishments will help your child feel more confident and independent as they prepare for preschool and enter their new environment. Some kindergarten classrooms will also have directly accessible children's toilets to give children privacy and allow them to practice self-care skills.
Plan a kindergarten visit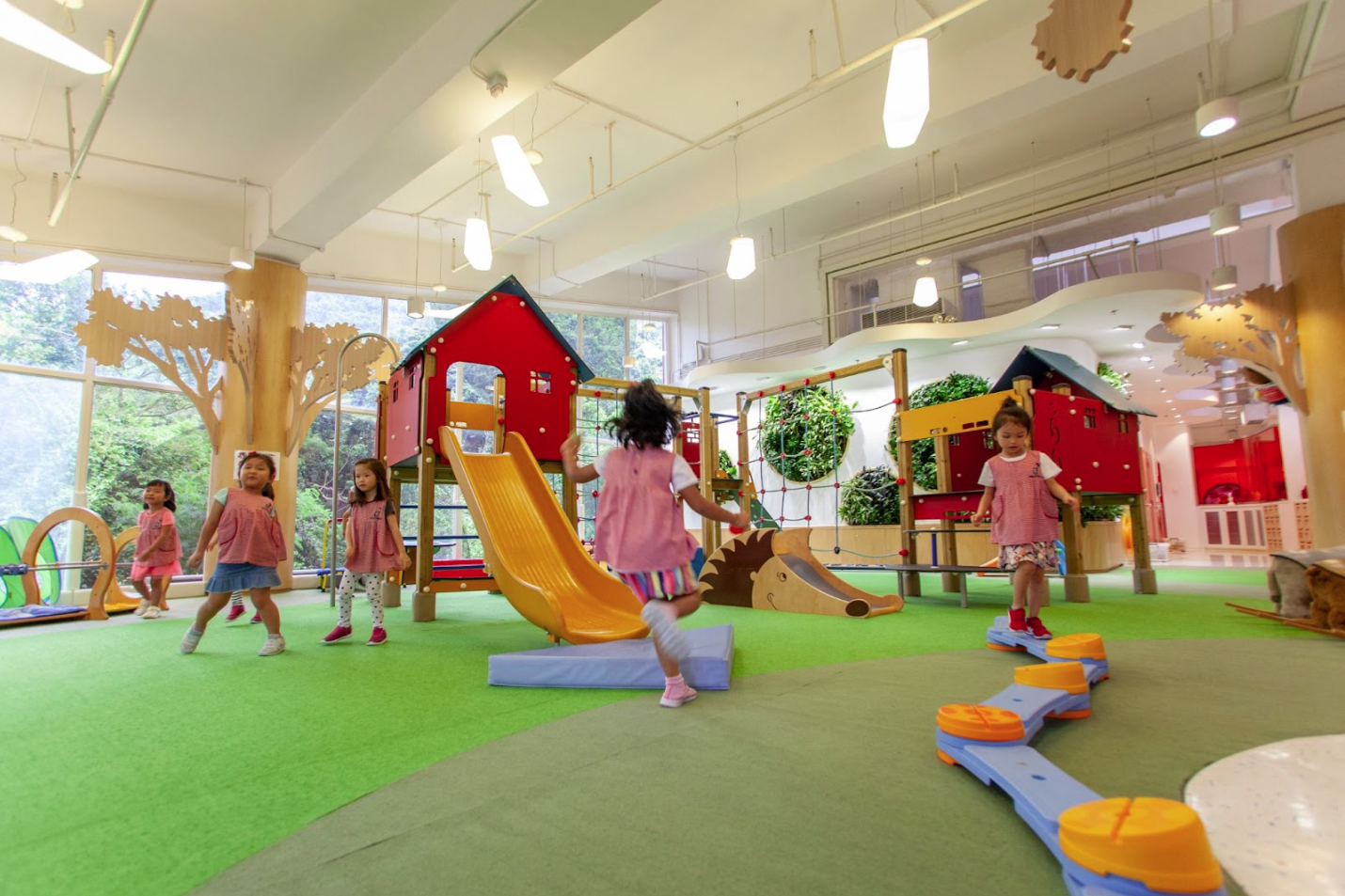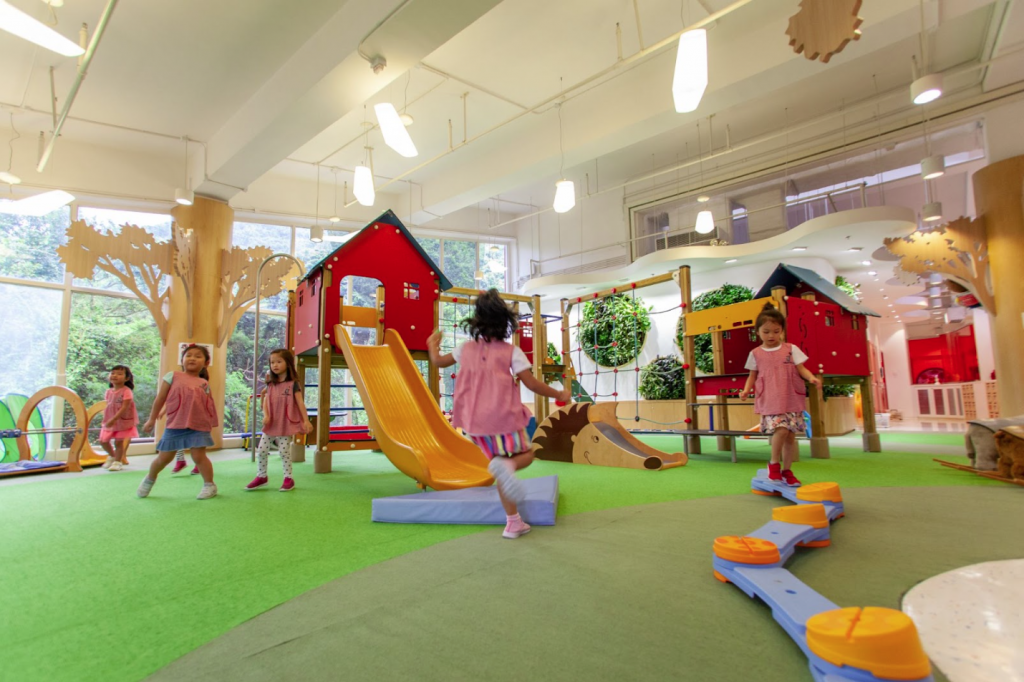 Schedule a visit to your child's kindergarten before the first day of school. Let your child become familiar with the new environment and new faces. Doing so can help reduce anxiety when they begin their first day of preschool. If you plan to visit the school, be sure to schedule an appointment so they know when to expect you. Some schools will also have information days or orientation days where families that will start the next term can meet each other and socialize. 
Practice kindergarten skills
A week before school starts, play games with your child to remind them of key concepts like shapes, numbers, counting, the alphabet and so on. Let them practice listening, following directions, and problem-solving through games and activities. Kindergarten classes will often involve a mixture of academic and hands-on activities that will require your child to be able to pay attention and follow directions. 
Get social 
Regardless of whether or not your child has attended a Nursery program, it's a good idea to arrange some playdates with other children that are similar in age before school starts. This will allow them to practice and develop key emotional and social skills like sharing, taking turns, and resolving conflicts. It's also a good opportunity for them to practice their emotional regulation skills to prevent having meltdowns at school. 
Manage separation anxiety
Develop a goodbye routine with your child like giving them a hug or making up a secret handshake, and practice short separations to let them know that even though you leave, you will come back. When you promise to be back at a certain time, try your best to keep your promise as it shows your child that they can trust you. This will help them with their separation anxiety on their first day of kindergarten.
Go shopping together for school supplies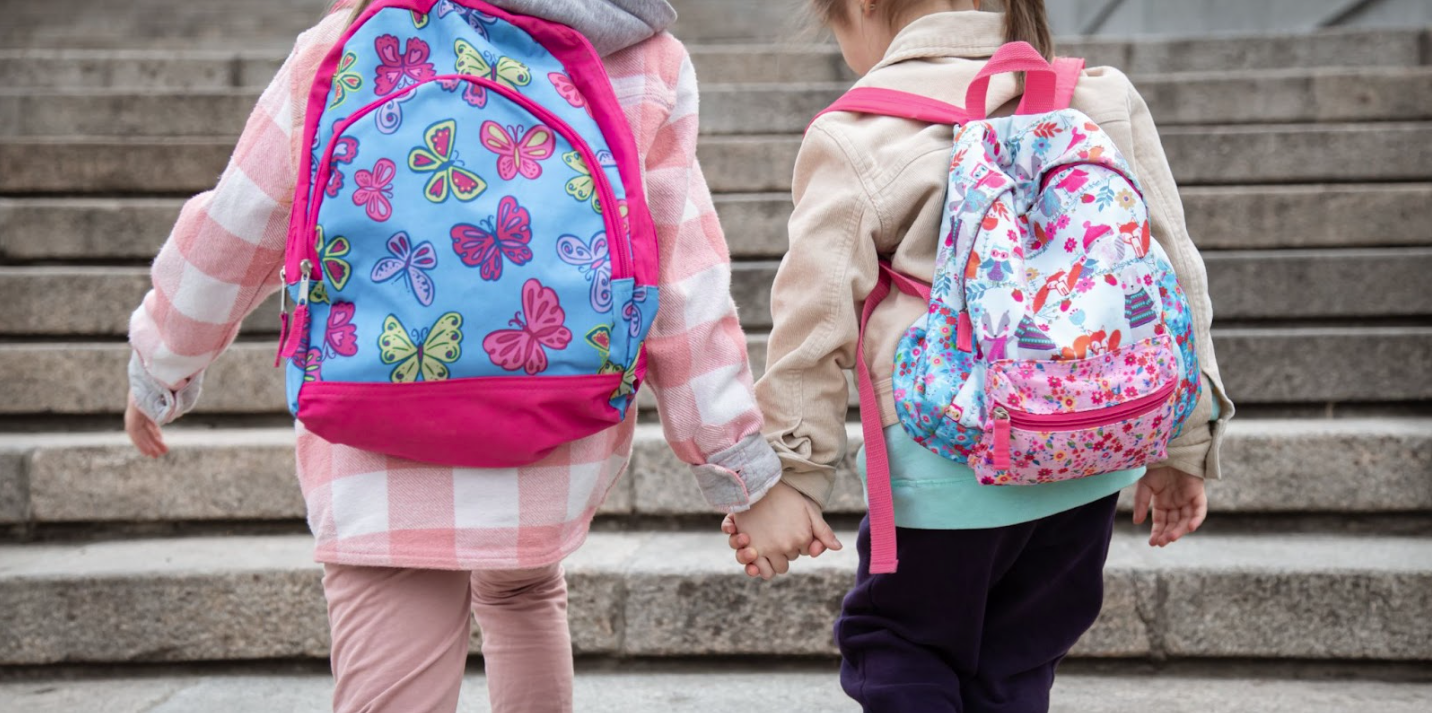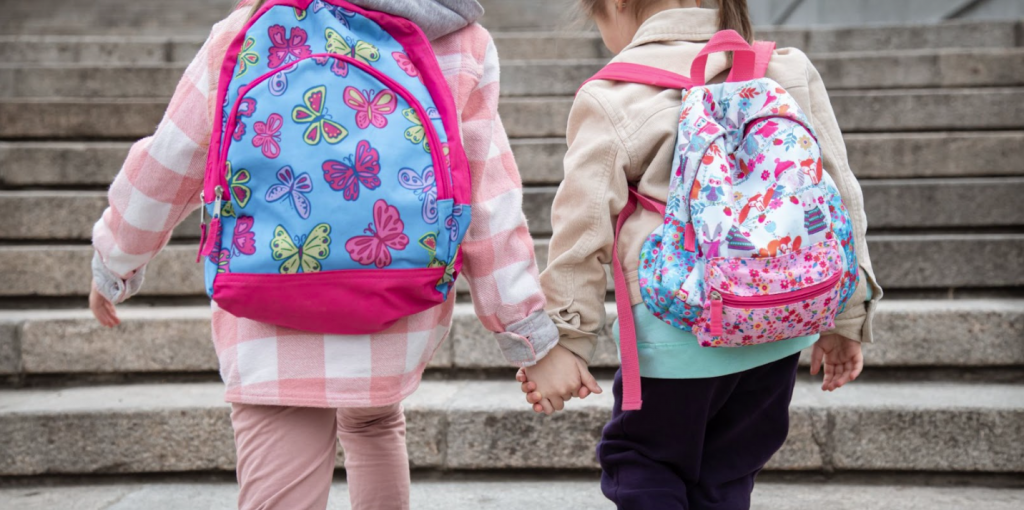 Get your child involved in preparing for preschool by letting them pick out their new backpack, lunch box, stationary and so on. This can help reduce their anxiety and even get them excited about the first day of kindergarten.
Maintain a positive attitude
Be positive when you talk about kindergarten. While this transition can also be nerve wracking for parents, try to remain calm and positive yourself. Talk about how much fun they will have and how they will meet new friends and teachers. At this age, your child will take a lot of cues from your attitude and actions, and are adept at sensing when something is not right. 
Make the first day as stress free as possible
That means packing all the things your child needs the night before, waking up nice and early to ensure you're not late or rushing to school, and sticking to your normal morning and bedtime routines. If you act like it's a stressful day, your child will pick up on that easily, so try to just act as if it's any other day. 
Conclusion
As parents, it's normal to feel anxious about your child's first day of school. But keep in mind that you've already done the hardest parts, which is picking the right school and getting your child accepted into that school. Carefully go through this list of tips to ensure the smoothest transition possible for your child. If you're still worried, some schools may have video live feeds of your child's class that you can access remotely to see them on their first day. At the end of the day, you have to trust that the teachers will take good care of your child and embrace this new exciting stage of their life.