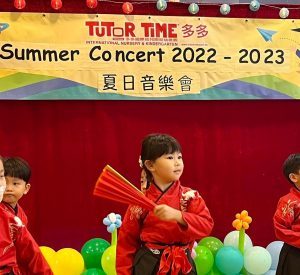 Name: Maya Quach
Age: 4
Graduating Year: 2023
Years at Tutor Time: 3
Schools attended after Tutor Time:
– Chinese International School
Tell us a little about yourself
Maya Quach – from Hong Kong and She is 4 years 8 months old.
When did you graduate from or leave Tutor Time? Which schools did you go to after Tutor Time?
Maya first attended playgroup in 2020 October, then started PN in 2021 January up until 2023 July (K2 class) in Braemar Hill campus. Maya finished K2 class in July and she is now studying at Chinese International School Reception class.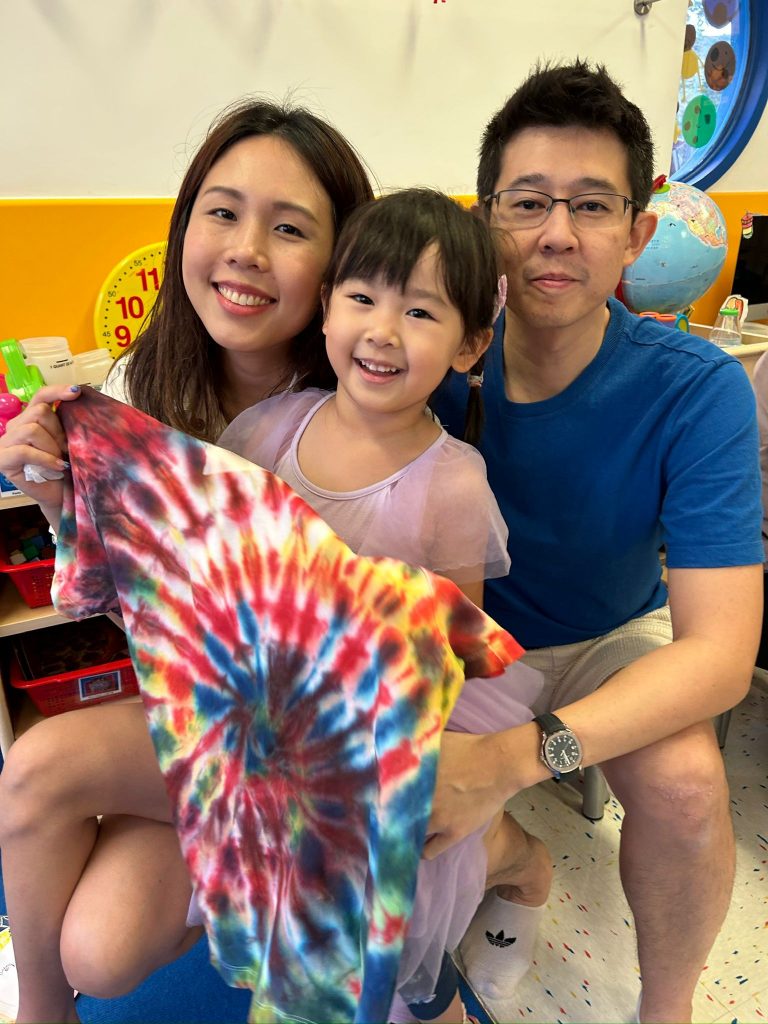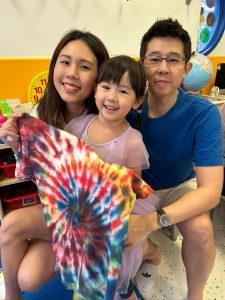 What are your hobbies and passions?
Maya enjoys singing, learning lyrics and melodies. Expresses the emotions of the song and dances to the beat! She loves arts and craft, she did a lot of drawing in school. Whether its messy play class or just getting creative with the paint palette at home, building Lego, finishing puzzles.
What are some of your proudest achievements?
The proudest achievement of Maya would be every Father's/Mother's days performance and Christmas/ Summer concerts. Maya was very engaged during her time in Tutor time, she spent a lot of time practising and she was very proud of every performance she participated in. Very often, she would share her videos to her grandparents and family.
What are your fondest memories from Tutor Time?
Maya loves going to school, she looks forward to attending class and often talks about her classmates and teachers with a lot of fondness after school. Tutor time has equipped Maya to enjoy learning, to build her self-esteem and to develop her imagination. At K2 Chipmunk class, she enjoyed being classroom cheer giver. Maya really took pride in this role and we can see her bringing this home when interacting with her little brother.  After pandemic, Maya enjoyed all the field trips she joined with her classmates. One of the best memories was the swimming Fun Friday, her class teacher, Ms Angel, Mr Alex and Ms Sandy went above and beyond to build these activities.
Is there anything you want to say to our Tutor Time students and teachers?
Thank you Tutor time for nurturing Maya the last three years. It has been an amazing journey!  I would like to say thank you to Ms Cecilia, all the teachers and staffs. As family, we had so many beautiful memories with Tutor time. Maya has become very independent and is good at sharing her feelings and thoughts. Her social-emotion development is advance, she would show respect and empathy for others. We are so proud of her development in Tutor time. We are looking forward to see Maya's little brother Zachary starts his time in Tutor time.